Did you see our feature on QVC?
If not, you are in luck! You can watch the segment and take advantage of this limited time QVC & Patch Organics promotion.
Many thanks to 'in the Kitchen with Mary' and our new friends at QVC for this wonderful story.
See more at QVC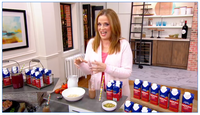 INTRODUCING
A milk alternative that's FREE from dairy, grains, nuts and soy.
And full of plant based protein, vitamin D, calcium and electrolytes.
And unlike other milk alternatives, it's ultra sustainable helping preserve our planet's natural resources.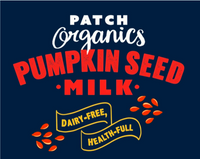 A NEW Milk Alternative Made from a Little Seed with a POWERFUL Punch!
Your new go to allergen friendly, plant based milk alternative on the go in original and chocolate. Enjoy our rich creamy taste while knowing that are products are lactose free, gluten free, cholesterol free.  
Patch Organics Pumpkin SeedMilk is healthy for you and healthy for the planet!
Learn More About Patch Organics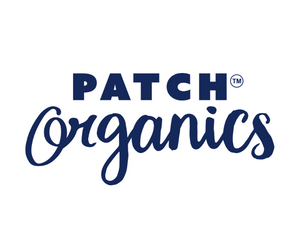 OUR STORY
At Patch Organics we believe that what you feed yourself nourishes your body, mind and spirit. With this as our mantra, we are thrilled to launch a new allergen-friendly, dairy-free Pumpkin SeedMilk that is both gentle on the body, as well as the planet! Learn more about our story.
Our Story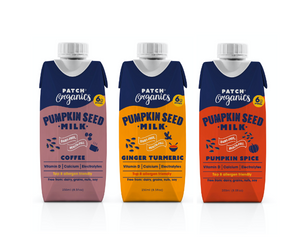 OUR PRODUCTS
We are excited to announce our first 2 releases:  Original and Chocolate.  And we can't wait to share our Coffee, Ginger Turmeric, and Pumpkin Spice flavors with you soon.  Visit our products pages to learn more about available sizes and flavors. And, try the delicious tastes for yourself!
Our Products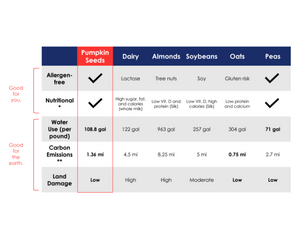 OUR BENEFITS
Patch Organics' plant-based Pumpkin SeedMilk is designed for people with food sensitivities, as well as for health-conscious consumers with discerning palettes. We are lactose-free, gluten-free and our nutritional panel stacks up to dairy with 6 grams of protein in a 250ml single serve.
Our Benefits
Achievements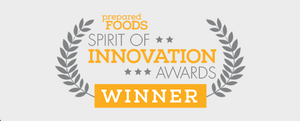 Prepared Foods: Spirit of Innovation Awards Winner!
We are excited to share that we are the recent recipients of Prepared Foods: Spirit of Innovation Awards Winner and that our founder Patricia Trongone was featured in the Big Ideas Venture Company Spotlight. We are both proud of our achievements to date and excited we can share them with our friends and fans of Patch Organics. We appreciate the continued support.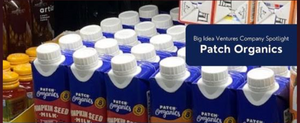 Big Idea Ventures Company Spotlight
"I've spent my career experimenting with healthy and sustainable food options and am thrilled to launch our allergen-friendly Pumpkin Seed Milk.  Patch Organics' milk is both unique and familiar – it has everything we love about plant milk including the great taste of an almond milk, the texture of an oat milk, but also contains a richer, allergen-friendly nutritional profile.  Moreover, our production chain is cruelty-free and sustainable."  – Patricia Trongone, Founder Patch Organics
Testimonials
Kim B.
"As someone who makes my own almond milk I am pretty hard to please when it come to milk alternatives. Finding a store- bought substitute that I like is usually a challenge. So I was very pleasantly surprised at how delicious this pumpkin seed milk was."
Liz D.
"We found Pumpkin SeedMilk to be a wonderful non-dairy alternative that our customers loved. It's a great option for those who avoid or prefer not to consume dairy, but even dairy drinkers enjoyed, too!"
Marina G.
"It has a sweet and richer taste than almond milk. It's an easy substitute and even better than the nut milks out there now."
Katie
I'm loving the pumpkin seed milk from Patch Organics. I know, I know, another "milk", but this tastes great and it is allergen free!
Greg w/ Whole Hearted Foods
The small team here really enjoyed both original and chocolate flavors, smooth, flavorful and very satisfying. Congratulations on all the certifications too.
Jessica's Natural Foods
The milk is so delicious!! Our whole family loves it!! Both flavors are fantastic! It's the best non-dairy milk I've had. Thanks again!!
Kamala Kirk Spa w/ Beauty Today Magazine
It felt light and clean - like there weren't all of these other unnecessary ingredients in there. It helped satisfy my craving for a chocolate drink and I loved the convenient container, which I just stuck a straw in and enjoyed!
Katie Hagan w/ Mattson
Just when you thought you'd seen plant milks made from every ingredient possible, there comes a new one made from pumpkin seeds with a delicious clean flavor so good I polished off the entire container without realizing it. Pumpkin seed milk is allergen-free and nutrient-dense with 6 grams of protein as well as iron, magnesium and potassium. In the very crowded plant-based milk category - this one is a stand-out.
CONTACT US
Please reach out to us with product questions, sales inquiries and more. 
hello@patchmilk.com
(203) 247-6330